Short Term Loans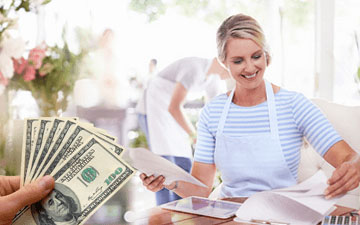 Our online short term personal loans provide plain and simple financing when you need it most. It's easy to be approved for a short term loan, so when your car breaks down or rent is due tomorrow, a short term loan is a convenient option. Bad credit, no credit, no problem is a common short term slogan. Typically, short term loans offer fast funding - but with high interest rates and quick payback. Usually, a borrower has only a week or two to repay the full loan amount, including interest. This is where most borrowers get in trouble, so be careful. My Green Loans short term loans are NOT "payday loans". The difference is plain to see!
Even if you have less than perfect credit and need money quickly, an online short term loan could be the answer! Apply now to get started.
My Green Loans offers access to short term financing up to $40,000, with fair loan interest rates and 12, 36, or 60 month installment plans.
Fast Online Loan Application
No Fees For Checking Your Rate
No Credit Check May Be Required
No Penalties for Paying It Back Early
Apply Online to Borrow up to $40,000